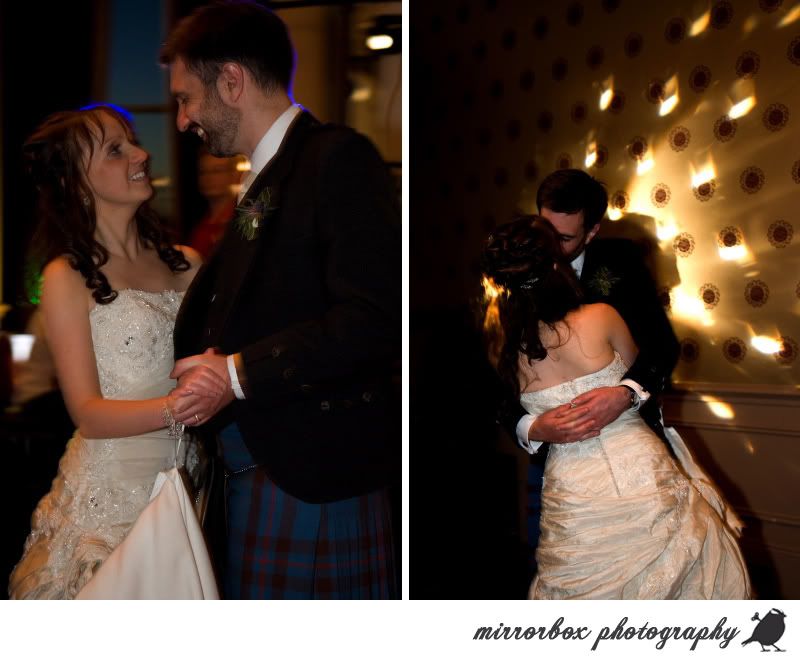 The first dance is a memorable moment in every wedding. Some couples just know the perfect track, Their Song since the first days of dating, but for others it can be a decision fraught with conflict. You'd like something classic - Night & Day or I've Got You Under My Skin, a touch of Sinatra to get the evening off to a swinging start - but your partner can't think beyond the boundaries of the New Wave of British Heavy Metal. "But I saw them at Donnington! It was a life-changing experience!", your partner will claim as you veto their selection of Iron Maiden's The Number of the Beast

Nevermind all that though. No matter what you choose, your first dance will be a highlight from your wedding day. The song you picked after weeks of negotiation will turn out to be perfect. And any awkwardness you feared over the prospect of Dancing in Public With Everyone Watching will disappear when you remember - Hey! I just got married! It was great!

I recently came across this article, a collection of some of the most entertaining first dances captured on video. It may give you some inspiration and will certainly put a smile on your face.