Following on from our flower trend post I thought I would share this simple DIY buttonhole idea. I made the buttonholes for the menfolk at my wedding and here is a step by step guide as to how I did it...



Supplies:
1. Ribbon (roughly 25cm) 2. Florist's wire 3. Three contrasting pieces of fabric 4. Pinking shears 5. Buttonhole pin 6. Florist's tape 7. Flower stems




Cut each piece of fabric into a leaf shape with the pinking shears. Make each one slightly smaller than the other, the biggest will go to the back and the smallest at the front.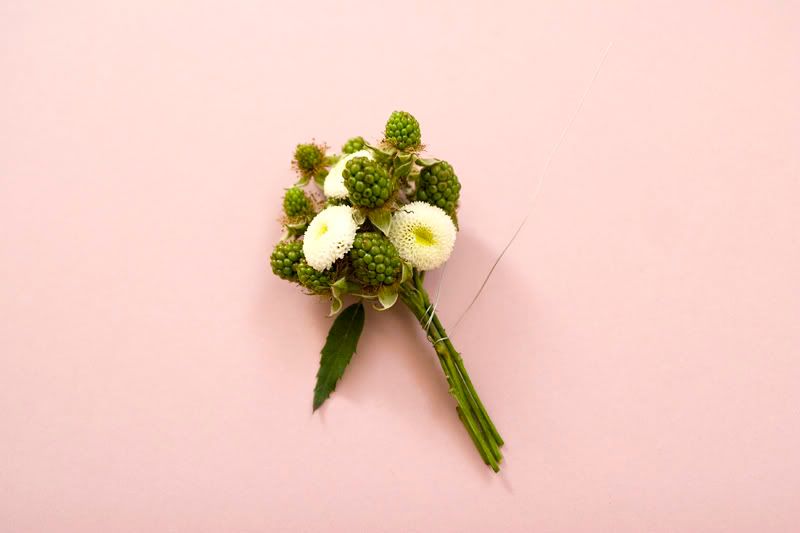 Arrange your flowers and wrap them securely with the florist's wire.



Place the flowers on top of your fabric and secure tightly with the florist's tape.



Wrap the ribbon tightly around the tape making sure to cover it all. Tie together and cut any excess ribbon, leaving a little flowing free at the end. Use the pin to fasten to the lapel.



The final product and my dad proudly wearing his at my wedding.