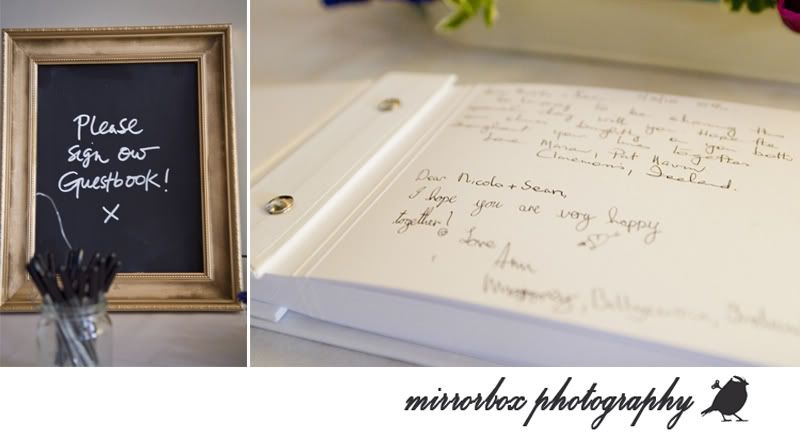 With guest-lists getting bigger and celebrations getting longer, weddings in the 21st century have become much more than just a quick ceremony, dinner and disco. Nowadays a wedding is not just about the joining together of husband and wife, its also a perfect opportunity to catch up and celebrate with your entire family, old school friends and people who you just don't see often enough. But even with military precision timing you may not get a chance for a proper chat with everyone at the party.

That's where the guest book comes in. Passing the book round the room gives everyone a chance to send their love. Anecdotes and in-jokes will be scribbled down next to congratulations and will provide an amusing (border-line embarrassing) read when you're on your Honeymoon

Laying out a book for your guests to sign has long been part of wedding tradition, but lately we've seen some twists on the theme which bring it bang up to date.

Over in the States its common practice to ask guests to sign a big picture of the bride and groom and this trend is now catching on over here. Often couples like to use a picture from an engagement shoot, or you could tie it in with your table theme. This couple had travel as their motif so used a holiday picture which they had enlarged. After the wedding you get a gorgeous picture of yourselves autographed by your pals and filled with lovely messages - get it framed and it will look great on your living room wall.




There are countless easy-to-use wedding websites - too many to list here - which allow you to create a site to pass on info for your guests. Your site could become a cyber-guest book which lets your friends post pictures from the night and pass on their congrats. If you're not very tech-literate, you could set up a Facebook page which does the same thing - it takes 5 minutes to do and puts you in touch with your friends at the click of a button.

When Sam was planning her wedding she collected all of her ideas in a Wedding Book. Invite designs, notes on venues, menu ideas... everything went in during the planning stages, along with RSVPs and photos from the Hen & Stag nights. On the day of the wedding Sam asked everyone to sign the book and now has a complete record of the wedding, from engagement to Honeymoon.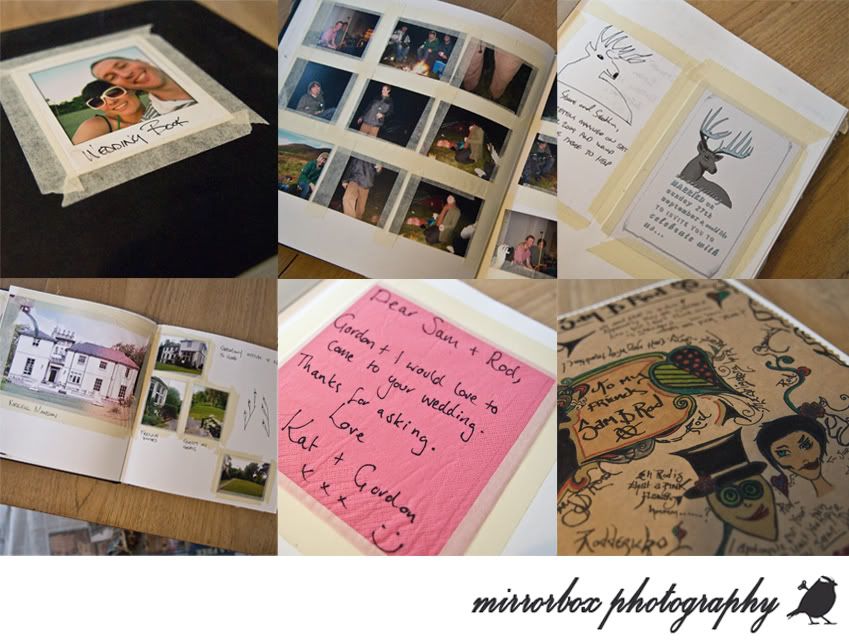 Sam got hers from an art supply shop and there are plenty of stationers and department stores with a huge selection of notebooks to choose from. If you're stuck for something to do on a rainy weekend, you can decorate it with trinkets from craft shops - I favour stickers myself. Its a stylish way to record all your thoughts and then becomes something to share with your guests - they can see how your plans came to life on the wedding day itself.